One of our newest additions to the range: Our Open Booth was originally designed for our corporate clients, but its popularity at private events has grown rapidly. The best thing about the Open Booth is People passing by can clearly see the fun being had, which encourages them to hang around & have their turn. Naturally, far more guests can squeeze into photos compared to more traditional types. Available with either plain, printed or green-screen backgrounds. The Booth itself can also be custom wrapped any design.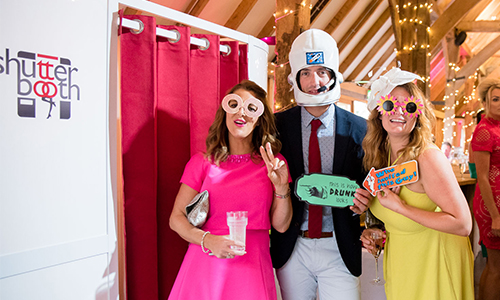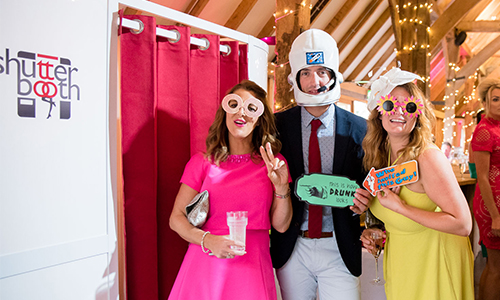 Still our most popular booth to date, our classy high white gloss booths never looks out of place. Spacious, High end and fully equipped to ensure awesome pictures are made with ease every time. With a great selection of props, backgrounds, professionally designed prints and super friendly staff, we see why it's a firm favourite with our clients.
This latest trend has taken the world by storm, whether it' a burst of pictures animated, slow, fast or a boomerang GIF there is plenty of options to choose from.
Being a digital service means that it's perfect for any social event as social sharing comes as standard allowing for your event or brand to be noticed further online.
Our GIF booth is perfect for branding from a full vinyl wrap to the screens and overlays added to each GIF.